Just a small update to Tasty Pins to add a new converter for Mediavine's Grow. We now have Grow and Social Warfare converters to make your transition to using Tasty Pins a breeze.
If you have images to convert from Grow or Social Warfare to Tasty Pins, just click on the Converter tab within the Tasty Pins Settings.
In the Converter tab you'll see a summary of Pinterest images available to be converted. All you need to do is click that Convert Pinterest Images button. We'll take care of the rest!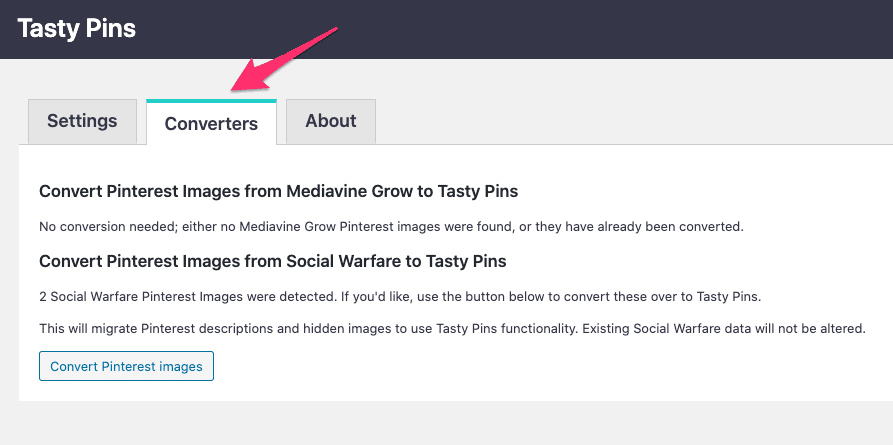 Don't forget to update! ⚡️
You should soon see an update for Tasty Pins in your WordPress dashboard. Make sure to update to keep your site in tip-top-shape.
Interested in Tasty Pins? 💃
If you've been tossing around the idea of giving Tasty Pins a try, this updates might just make you pull the trigger! We're always looking for new ways to improve Tasty Pins, and you can be confident that we'll keep supporting you on your blogging journey.
Take a look at all Tasty Pins has to offer here: https://www.wptasty.com/tasty-pins
Also, don't forget about our 14-day money-back guarantee! Trying Tasty Pins is risk-free, and we think you'll really like it.