In this latest version of Tasty Pins, we have some kinda big news — Tasty Pins now works with the Elementor page builder! Here's everything you'll find in Tasty Pins 1.4.0:
Support for Elementor page builder. 🎉
Fix JavaScript error in WP 5.6.1. 🐛
Fixes character countdown in the Media Library. 🐛
Support for Elementor page builder
Do you use Tasty Pins and Elementor? If so, it's kinda your lucky day! 🍀
Tasty Pins is now compatible with Elementor image blocks. 🎉 And just to add a little extra frosting to your cupcake, Elementor now works with Tasty Pins default Pinterest titles, texts, and forced pinning functionality.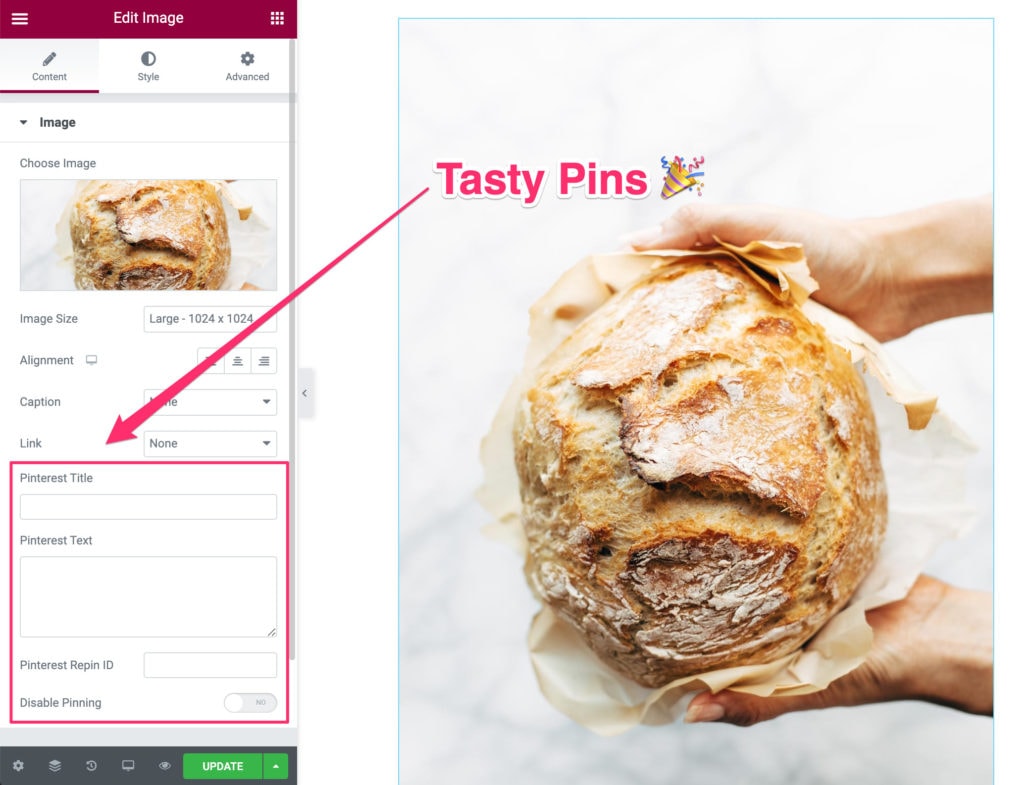 Don't forget to update! ⚡️
You should soon see an update for Tasty Pins in your WordPress dashboard. Make sure to update to keep your site in tip-top-shape.
Interested in Tasty Pins? 💃
If you've been tossing around the idea of giving Tasty Pins a try, these updates might just make you pull the trigger! We're always looking for new ways to improve Tasty Pins, and you can be confident that we'll keep supporting you on your blogging journey.
Take a look at all Tasty Pins has to offer here: https://www.wptasty.com/tasty-pins