Width and height attributes for Tasty Links images.
Updates EDD Updater to v1.8.0.
Don't forget to update! 
You should soon see an update for Tasty Links v1.0.0 in your WordPress dashboard. Make sure to update to keep your plugin in tip-top shape.
We pushed out a small update to Tasty Links with some performance enhancements you'll want to take advantage of!
Width and height attributes for Tasty Links images
The internet is all abuzz with optimizing for CLS (cumulative layout shift). 🐝  A big part of CLS optimization is including width and height attributes for your site images.
You'll now find width and height attributes included for all your Tasty Links images to avoid any CLS warnings. Learn more about cumulative layout shift.
Here's where you'll find the editable image dimensions in the editor: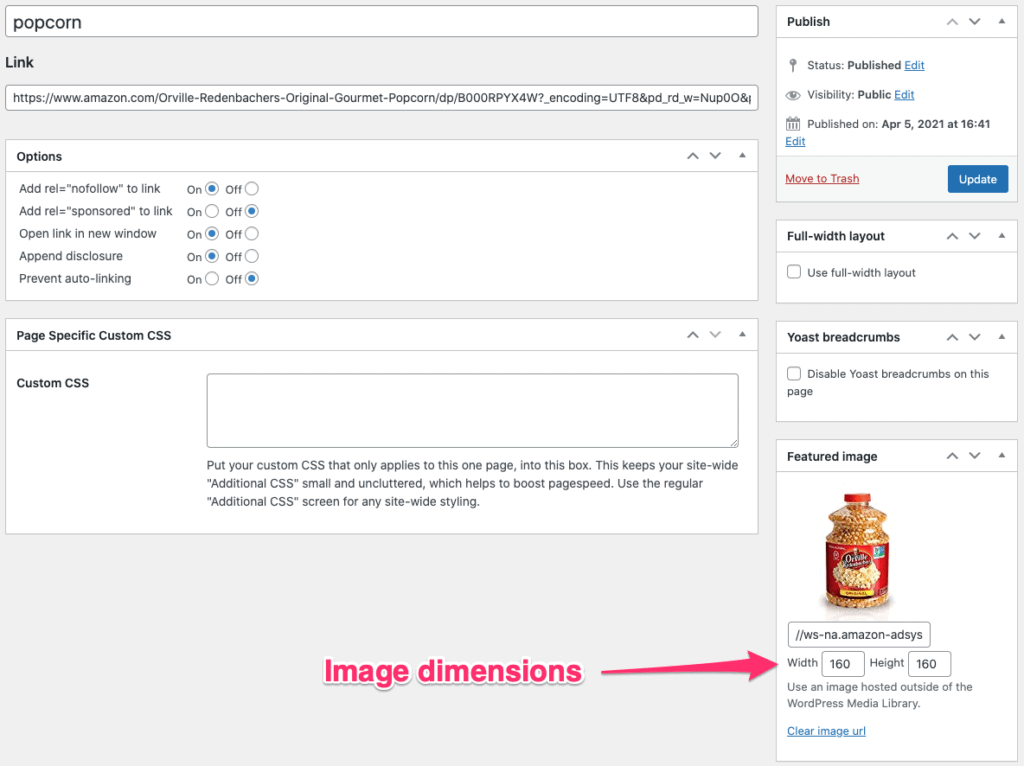 And those same image dimensions will be included with the image to avoid any CLS issues.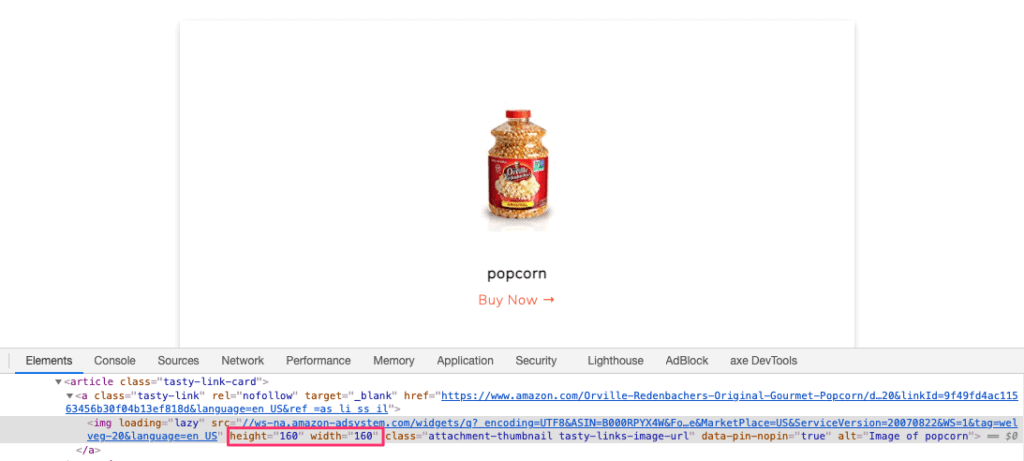 Interested in Tasty Links? 🤩
If you've been tossing around the idea of giving Tasty Links a try, this update might just make you pull the trigger! We're always looking for new ways to improve Tasty Links, and you can be confident that we'll keep supporting you on your blogging journey.
Take a look at all Tasty Links has to offer here: https://www.wptasty.com/tasty-links
Also, don't forget about our 15-day money-back guarantee! Trying Tasty Links is risk-free, and we think you'll really like it!