We just pushed out a minor update to Tasty Recipes to tackle the errors that started rolling in from the ✨ new ✨ Google Search Console Guided Recipes reports.
Here are what you'll find in Tasty Recipes version 2.6.1:
Uses the player page URL as the contentUrl for YouTube and Vimeo to avoid Google Rich Snippet error.
If you use video in your posts and you are experiencing these errors in Google Search Console, remember to validate the fix after you've updated the plugin. 💪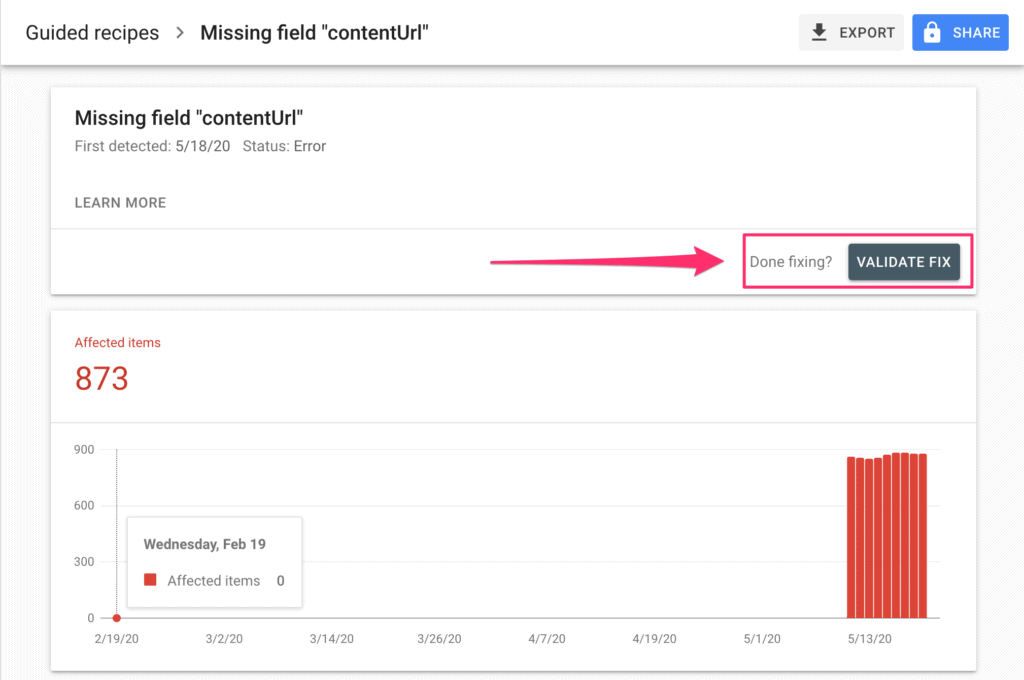 We wanted to quickly take care of the errors our customers were seeing. Now we're figuring out the best way to deal with the new warnings (aka. suggestions) you may be seeing in the Guided Recipes reports. 👀
Don't forget to update! ⚡️
You should soon see an update for Tasty Recipes 2.6.1 in your WordPress dashboard. Make sure keep your plugin up-to-date.
Interested in Tasty Recipes? 💃
If you've been tossing around the idea of giving Tasty Recipes a try, these updates might just make you pull the trigger! We're always looking for new ways to improve Tasty Recipes, and you can be confident that we'll keep supporting you on your blogging journey.
Take a look at all Tasty Recipes has to offer here: https://www.wptasty.com/tasty-recipes
Also, don't forget about our 14-day money-back guarantee! Trying Tasty Recipes is risk-free, and we think you'll really like it.