Alt Text
The alternative text (alt text) is intended for use with screenreaders for the visually impaired. When a visually impaired user is visiting your blog, the screen reader will read the alt text for an image to describe what the image is. In addition, search engines use the alt text to properly index images. Thus, the alt text should describe what is in the image. 
Pinterest Title
A Pinterest title is just what you would expect: a short and concise description of what your pin is all about, all without the weight of lengthy descriptions and hashtags.
Pinterest is still in the process of rolling out support for Pinterest titles. Currently, Pinterest is automatically pulling Pinterest Titles from your post titles.
The Pinterest Title field is in place for future support in Pinterest and to provide support for current features in Tailwind. Currently, if you add a Pinterest Title to this field, it will not appear on your pin.
Pinterest Text
The Pinterest text is a special field added by the Tasty Pins plugin. It sets the text that appears below a pin on Pinterest. The Pinterest text should entice the Pinterest user to click the image and visit your website. 
Title Text
The title text is what appears when a user hovers over an image on your blog. Your theme may or may not have this functionality enabled. If this is enabled on your website, you should use the title text as a call-to-action for your users. Ask them to pin the image, give secret information about the image, or even just describe why your post is awesome.
For Example…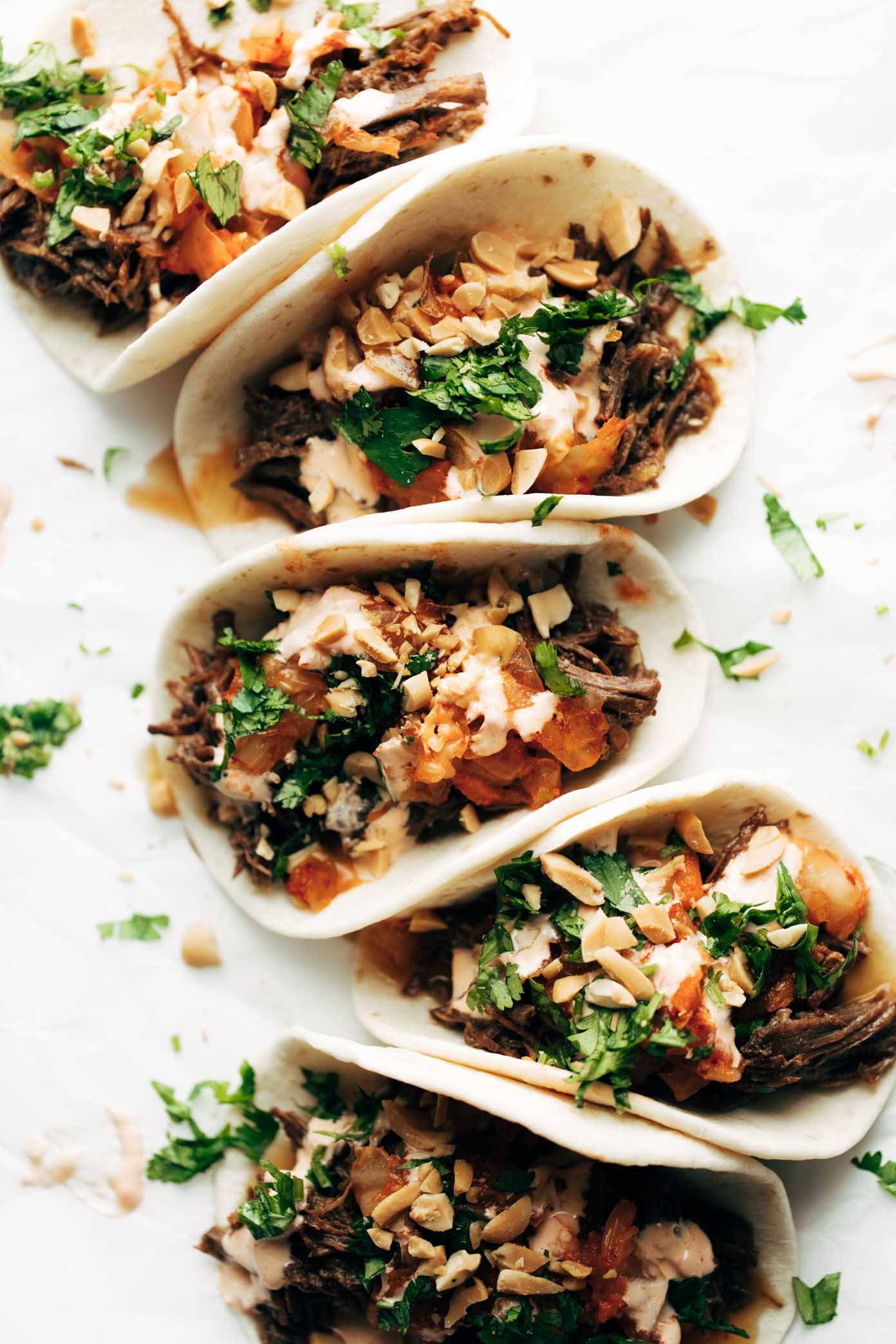 Alt Text: 5 Korean beef tacos in flour tortillas on a white surface topped with chopped cilantro and peanuts
Pinterest Text: Instant Pot Korean Beef Tacos – Oh.Em.Gee. garlic ginger beef, kimchi, cilantro, spicy mayo, peanuts… these are so good! #tacos #korean #instantpot | pinchofyum.com
Title Text: Pin this image to save this delish Instant Pot Korean Beef Tacos recipe for later!