To ensure that our recipe pages are optimized, we have to provide Google with as much structured data to work with as possible. That means including the basic recipe information like the title, cook time, yield, etc. This lets Google know that they should be showing your recipe in their search results! 🤖
Sometimes, though, you'll forget to input a piece of information or Google might make an update to their structured data recommendations. It's inevitable! When that happens, you'll receive a warning from Google Search Console about a piece of structured data that's missing, which can sometimes affect your placement in Google search results. And no one wants that! 🙅‍♀️
Once you've identified the updates that need to be made and have acted on them accordingly, you'll want to validate the fix so that Google can re-crawl the page and get it back to showing up in the search results! 🎉
So how do we go about doing that? That's exactly what we're going to review today!
Also, if you missed it before, we have posts up on our blog about resolving a couple of warnings related to Guided Recipes:
Okay, now let's get to it! To get started, log in to Google Search Console and navigate to the Enhancements section on the left-hand side. You can choose to go through either the Recipes or the Guided Recipes section.
Once you click through to a section, you'll see something like this: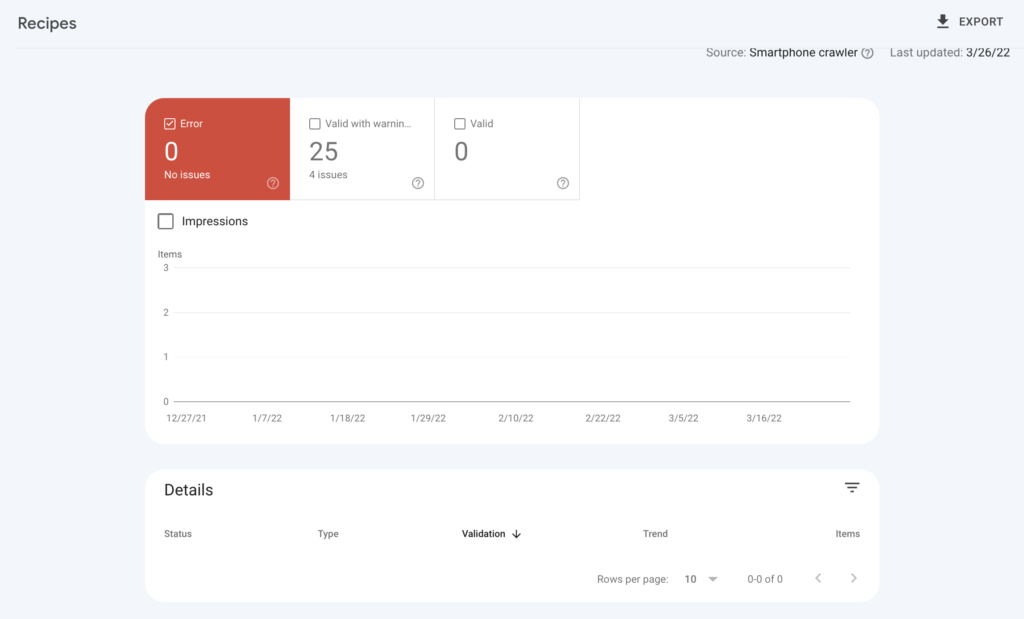 You'll want to prioritize errors over warnings, so if you don't have any errors, great! Let's move on to warnings by clicking on the "Valid with warnings" section.
That will take you to a page that lists out all of the warnings across your entire site. For example, you might see a warning indicating that several of your recipes are missing videos!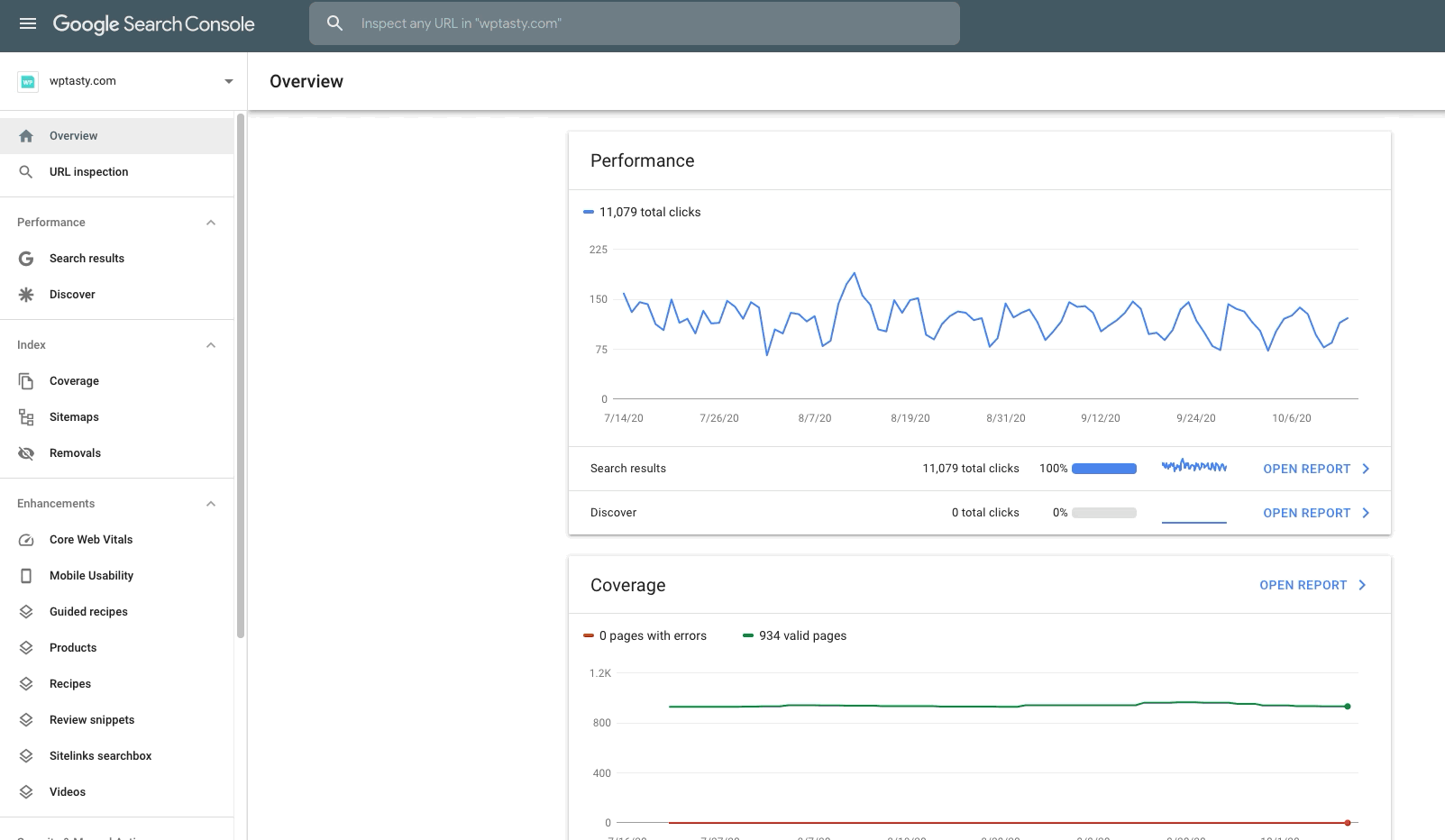 From there, your next step is to go in and make the changes to your pages as needed (e.g. adding videos to your recipes). Once you've fixed all instances of the issue, you'll just need to head back to Google Search Console to validate the fix! Easy peasy, lemon squeezy! 🍋
Interested in Tasty Recipes? 💃
If you've been tossing around the idea of giving Tasty Recipes a try, know that Tasty Recipes provides you with the power of structured data, so you can set it and forget it! We're always looking for new ways to improve Tasty Recipes, and you can be confident that we'll keep supporting you on your blogging journey.
Take a look at all Tasty Recipes has to offer here: https://www.wptasty.com/tasty-recipes
Also, don't forget about our 14-day money-back guarantee! Trying Tasty Recipes is risk-free, and we think you'll really like it.